Jeannette Gran-Davis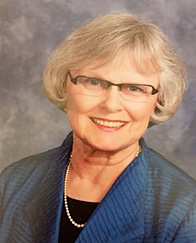 My first recollection of doing any type of art was the first summer I spent with my Grandmother after third grade. It was amazing how many 'Story Book' doll clothes I could design and produce in a three week period. As I recall from about the 6th or 7th grade until I graduated from high school I designed and made most of my own clothing.
As the years passed my love of color and creating never waned - - just the amount of time I had. Doodling on office note pads was the closest I got to doing any kind of art. Even that was just that - doodling. A fulltime career, family and exchange students seemed to fill every minute. I did manage a few times to take Decorative Art classes and ceramic workshops.
After I retired I began taking art classes at Clatsop Community College, drawing and oil classes. I have taken various workshops in Washington, Oregon, The Azores, The Trail's End Summer Workshop series in Gearhart, Oregon and other local classes and private lessons.
My first painting attempt was in oil. I love the richness and creamy texture of the oils when working with them. I have painted with acrylics and have done college. As my husband and I began to travel I decided to try using colored pencil and watercolor. I have acquired a great fondness for Mixed Media. My first love though is still working with oils.
Why do I paint? For me painting is the process not the end product. Art is my meditation - the calming point in my life. A pencil or brush in hand takes me to those far away places in my inner soul where only I can go.
I have had an affiliation with Trail's End Art Association and Gallery in Gearhart, OR, Palette Puddlers of Cannon Beach, along with other groups. I have been juried into the Clatsop Community College Student show. As a member/business partner in the Astoria Art Loft, LLC, my love of art has come full circle from viewer to artist.
Jo Pomeroy-Crockett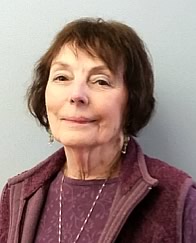 As part of her lifelong passion for art, Jo Pomeroy-Crockett, Ph.D., paints in watercolor, water media including acrylics and inks, pastel and collage including assemblage. In addition to her work as a free-lance writer and educator, her painting allows her to continue developing her creativity and technical skills.
Pomeroy-Crockett works primarily wet-into-wet and strives for dramatic value patterns. Bright colors, an emphasis on the play of light, and a touch of whimsy mark her paintings. Although she enjoys painting a wide variety subjects, she especially enjoys painting animals.
Pomeroy-Crockett was a juried member of the Arizona Artists Guild and is currently a juried member of the Watercolor Society of Oregon. She has exhibited in numerous juried art competitions. Her work is in private collections in various parts of the U.S., England, Canada, and Switzerland.
Currently, Pomeroy-Crockett is part owner of the Astoria Art Loft where she gives painting classes.